Hi
Having swapped some hops with Rodney yesterday, I find myself looking at doing an AIPA for the 1st time.
I've loads of Columbus, 100g of Citra and 70g of Amarillo.
Without buying additional malts I could do the following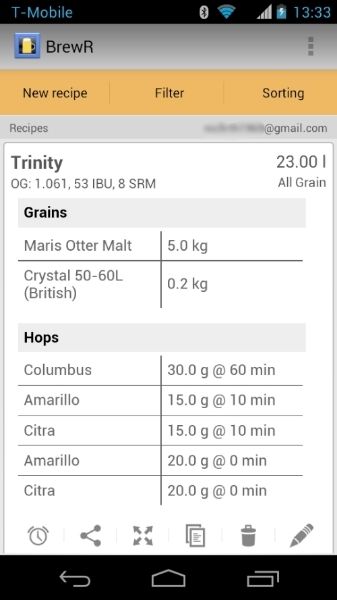 Additionally I could dry hop with some Citra and Amarillo although I do find Columbus a little too pungent for my tastes as a flavour hop.
Yeast I would go for Safale US-05 (again a 1st) I would have to buy that so a trip to Keynsham or Brislington is on the cards so if I need to get some other malts then that wouldn't be too much of a problem.